Main article: Re:BIRTH-TheLunaticTaker-wiki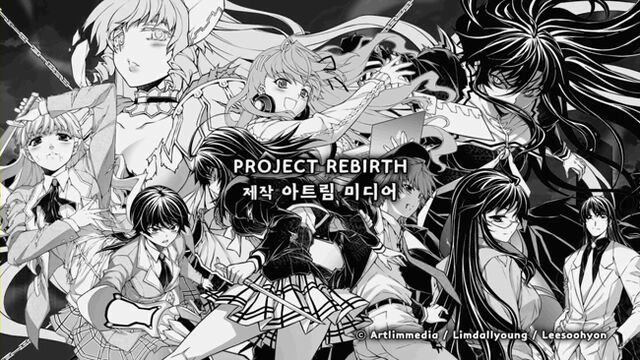 Re:BIRTH -The Lunatic Taker- ( Japanese: リバース - ザ ルナティック テイカー ; Korean: 리버스 - 더 루나틱 테이커 ) is a manhwa created by Lim Dall Young and drawn by Lee Soo Hyon; and produced at Artlim Media. It is a dark supernatural adventure Korean comic. This is the prequel manga/manhwa to SAI:Taker -Futari no Artemis-, and is also called "Taker season 1".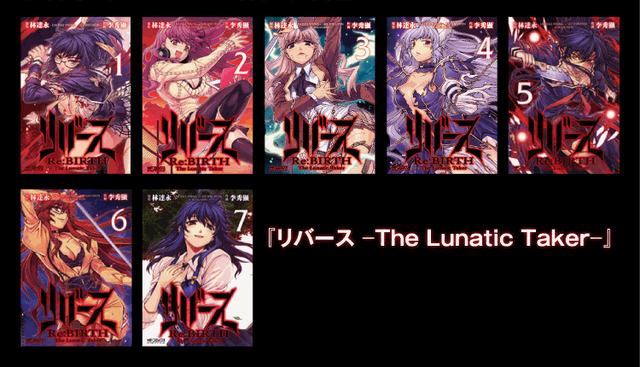 리버스 Re:BIRTH -The Lunatic Taker- is about a world where Angels (Tenshi, female seraph like beings) eat the souls of humans in an interval (interstitial time moments). Those who souls are eaten generally commit suicide a few days later, for no known reason (Kirkegaard suicides). If however they pick up sorcery devices, they may make a contract to become Takers. The sorcery devices then become weapons of battle, and transform from jewelry to weaponry in battle. They suddenly have countdown tattos in the middle of their collar, which counts down 1 each day. When it comes to zero, they evaporate from the world. To extend their lives, they can steal lifepoints from other takers, or from Angels, by killing them. When battling Angels, they reveal their true monstrous forms. By accumulating life points, special powers are revealed, some of which burn lifepoints to use.